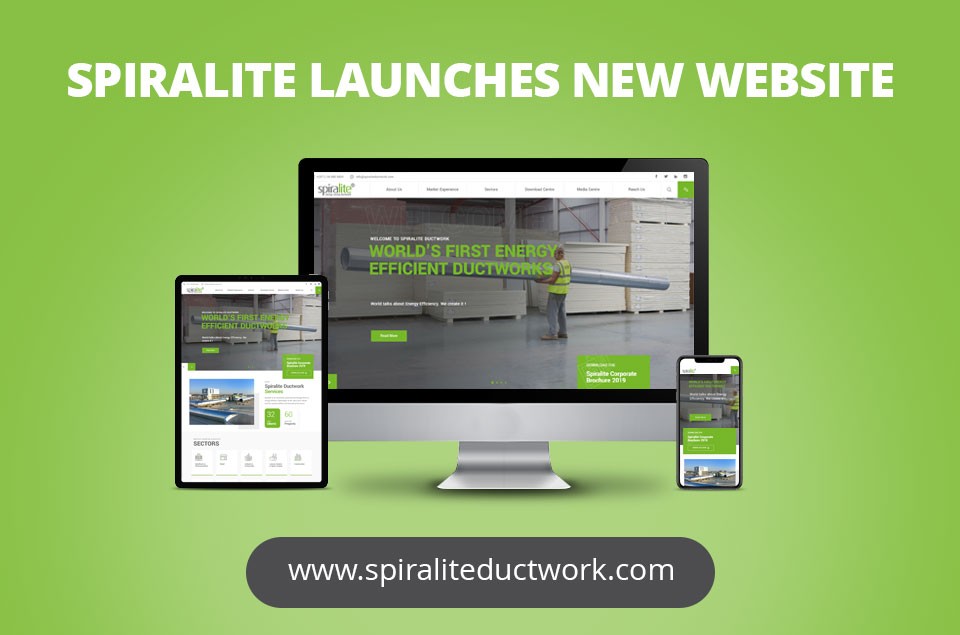 Spiralite Launches New Website
Dubai, UAE : 15 September 2019. Khansaheb Industries, the brand owner for Spiralite , has launched a dedicated website to showcase the Spiralite range of products. The website features all product characteristics and benefits for the construction industry.
From its roots in the UK, Spiralite is the World's first circular and flat oval non-metallic ductwork developed with an idea to have a green technology for a sustainable future and to reduce the environmental impact. Spiralite is an innovative, patented technology which is energy efficient, lightweight at the same time robust and has optimal airflow and thermal performance.
Khansaheb Industries is a subsidiary of Khansaheb Investments, an establishment in UAE since 1935 owns the intellectual property rights for Spiralite insulated non-metallic HVAC ductwork across the globe. Our presence is in the UAE, UK, Ireland, Spain, KSA, Kuwait, Singapore, Oman to name a few.
Going by the company's motto of being innovative and world-class, Spiralite's proprietary manufacturing process makes it a unique and sustainable product suitable for various sectors and applications. Spiralite has a team of highly qualified and experienced engineers to support all clients and partners on their technical queries.
For more information, contact:
Sales Manager
Khansaheb Industries LLC, Plot No. TP070609
National Industries Park, PO Box 13
Dubai, UAE,  Makani Number 0260458446
Tel: +(971) 04 880 6605
Fax: +(971) 04 880 6615