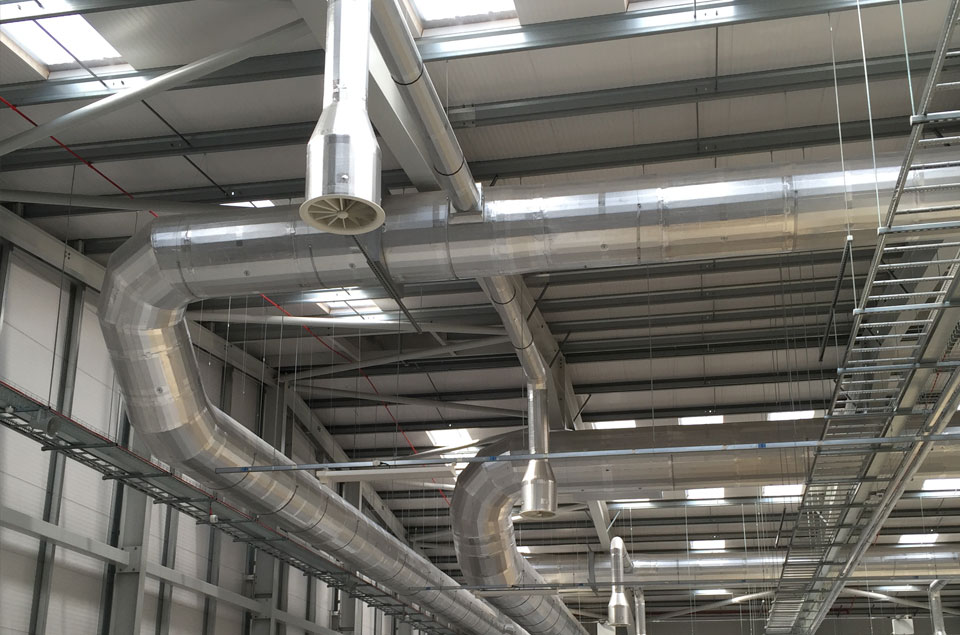 Environmental, IAQ and IEQ
Spiralite delivers up to 48% savings in energy, space and time to all commercial and residential heating, ventilation and air conditioning (HVAC) projects. Robust and pressure resistant, sustainable Spiralite is up to 85% lighter than steel with a much lower carbon footprint.
Spiralite has optimal sustainability and environmental credentials:
CFC/HCFC and HFC free.
Zero Ozone Depletion Potential (ODP), Low Global Warming Potential (GWP).
Full BREEAM/LEED/Green Star/Estidama credits; only ductwork to qualify for BREEAM credits in 3 award areas, including innovation.
Optimal use of recycled raw materials in production process; re-usable and recyclable.
Close to zero wastage on site.
Very low carbon footprint – a fraction of the 1,330kg's for insulated steel.
Spiralite is quicker and easier to clean and maintain in a sterile condition because of the smooth cryogenic laminate and lower accumulation and adherence of foreign particles. Where hepa-type filters are required to ensure optimal air cleanliness, the high internal negative pressures that they can create have no impact on the structural integrity of Spiralite. And as with all these installations, Spiralite ductwork saves energy, cuts costs and reduces environmental impact.