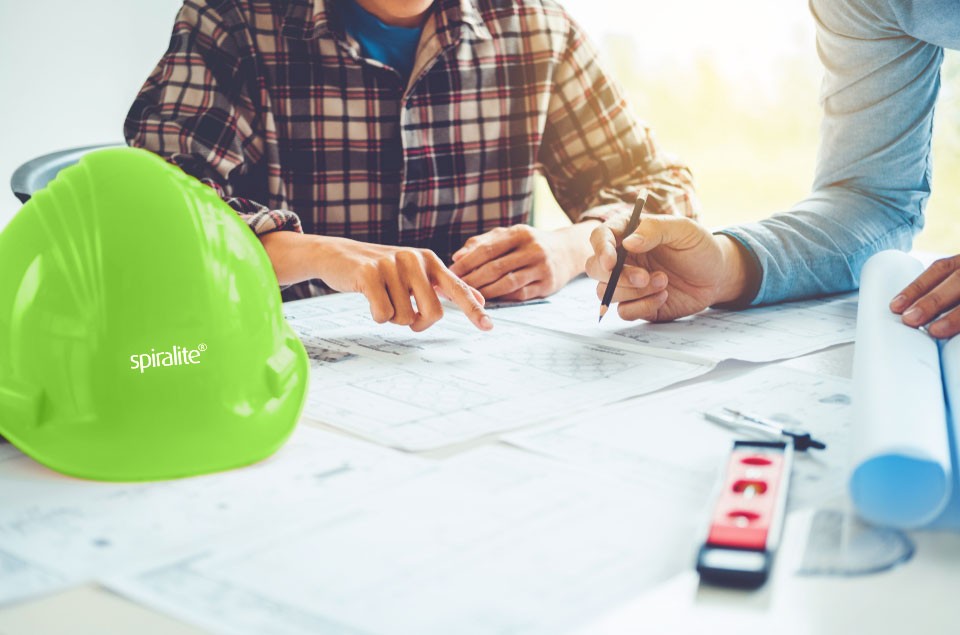 Spiralite can change designers' perception of ductwork, both in terms of form and function. Ducting can be supplied with a range of coloured laminate, finish and texture that is superior in many ways to anything else available in the market (painting, coating, metal cladding, etc.) and at a lower cost.
Lightweight (about 85% lighter than the steel equivalent), significantly reducing building loads.
Takes up minimum space – giving greater overall design flexibility.
Enhanced aesthetics, both internally when open-to-view and particularly when an external laminate is applied.
Flexible fabrication and installation (Spiralite can come in virtually any shape or size), giving greater design freedom than would be the case with steel ducting.
Spiralite is also suitable for external application with a weatherproof laminate of range of colour options.